Whether you are hosting an event or working at a construction site that needs a portable toilet rental, Zuech's Environmental Services Inc. in Franklinville, NY is the place to call. When you work with us, you are guaranteed to receive clean and sanitary services. We have over 400 units available for rental that include portable toilets, hand washing stations, and handicap accessible units. Products will be delivered to your location and picked up when you are finished.
Choose from the following products:
Standard portable toilets
Hand washing stations / Sinks
Handicap accessible units
Portable restroom trailers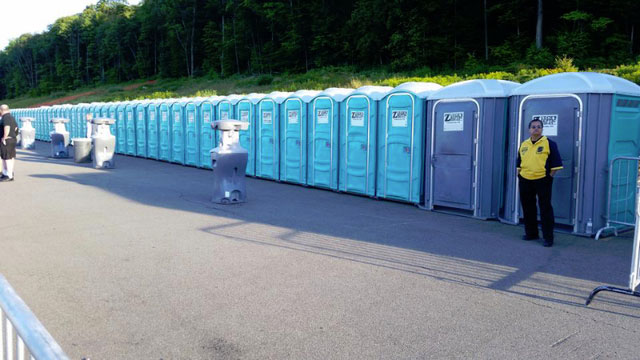 To reserve your Porta Potty Rentals, be sure to contact us as soon as possible.
During our peak times, we may only have a few products on hand!
© 2023 Zuech's Environmental Services, Inc.
Franklinville, NY
No information, photos, files, or other material found on this website may be copied or used without the express written permission