Jetting and Snaking
Our drain line cleaning is done with high pressure water jetting or electric snaking. The preferred method is water jetting. Jetting uses high pressure water through a special nozzle on the end of a hose to literally blast a clog free and to essentially pressure wash the inside of the pipeline. This procedure is extremely effective on restaurant drain lines and any other drain line where waste can build up on the inside of the pipe wall. Where jetting is not an option we also have electric snakes for clearing clogs. We can clean from 1 1/2″ to 8″ lines. We can identify, evaluate, and repair a wide array of drain line problems.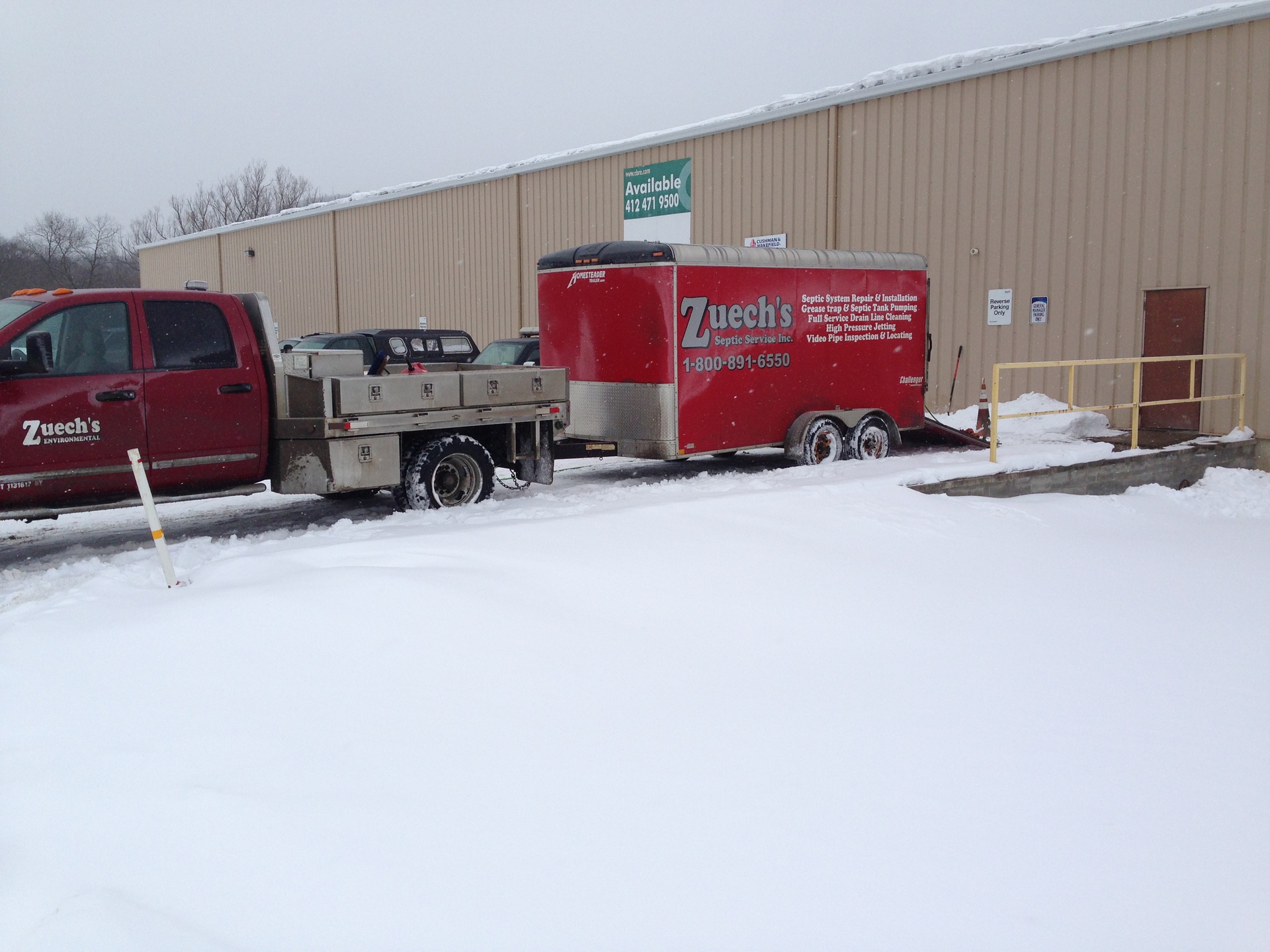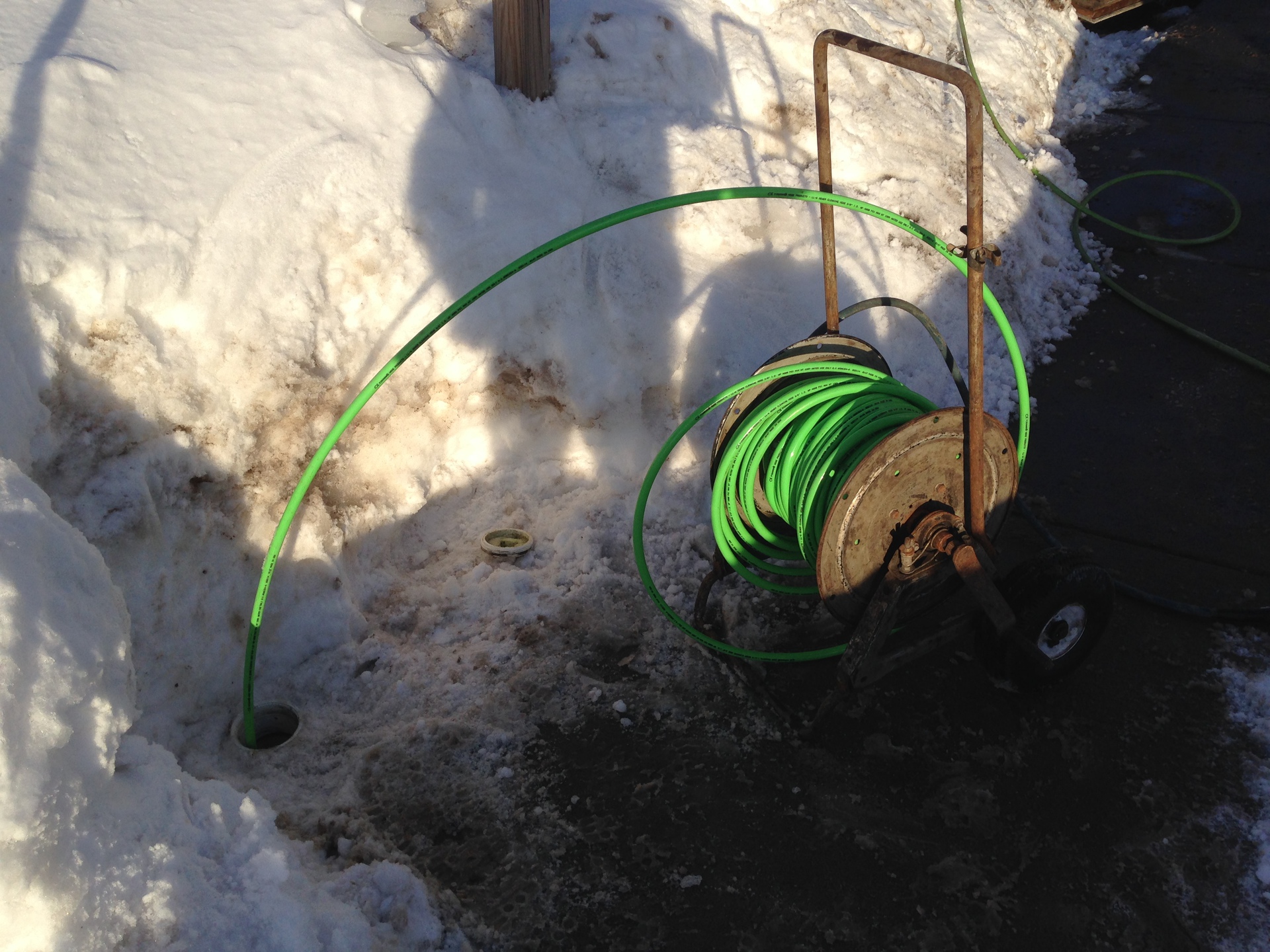 Root Removal
Jetting is also effective on removing roots from pipes. Our jetter produces enough pressure in conjunction with a special nozzle to cut roots. Most times when we do root removal we use our pipe inspection camera to scope the bad root sections while we jet to make sure we get them out and washed down the pipeline.
Frozen Sewer Lines
Frozen sewer lines during the winter here in Western New York are more common than one may think. Typically frozen lines are in areas where frost can set in, usually under parking lots, driveways, or any other place where the snow has been removed allowing the freezing air temperatures to freeze the ground around the buried sewer line. In order for the sewer line to freeze generally there is an issue with the line such as a clog, pitch issue, structural damage to pipe, or something causing the line to hold water (and not drain out as it should) thus freezing in the pipe. Jetting with the proper nozzle can thaw a frozen sewer line! The high pressure cuts the ice and washes it down the line. Please call for consultation if you think you may have a frozen sewer line, WE CAN HELP!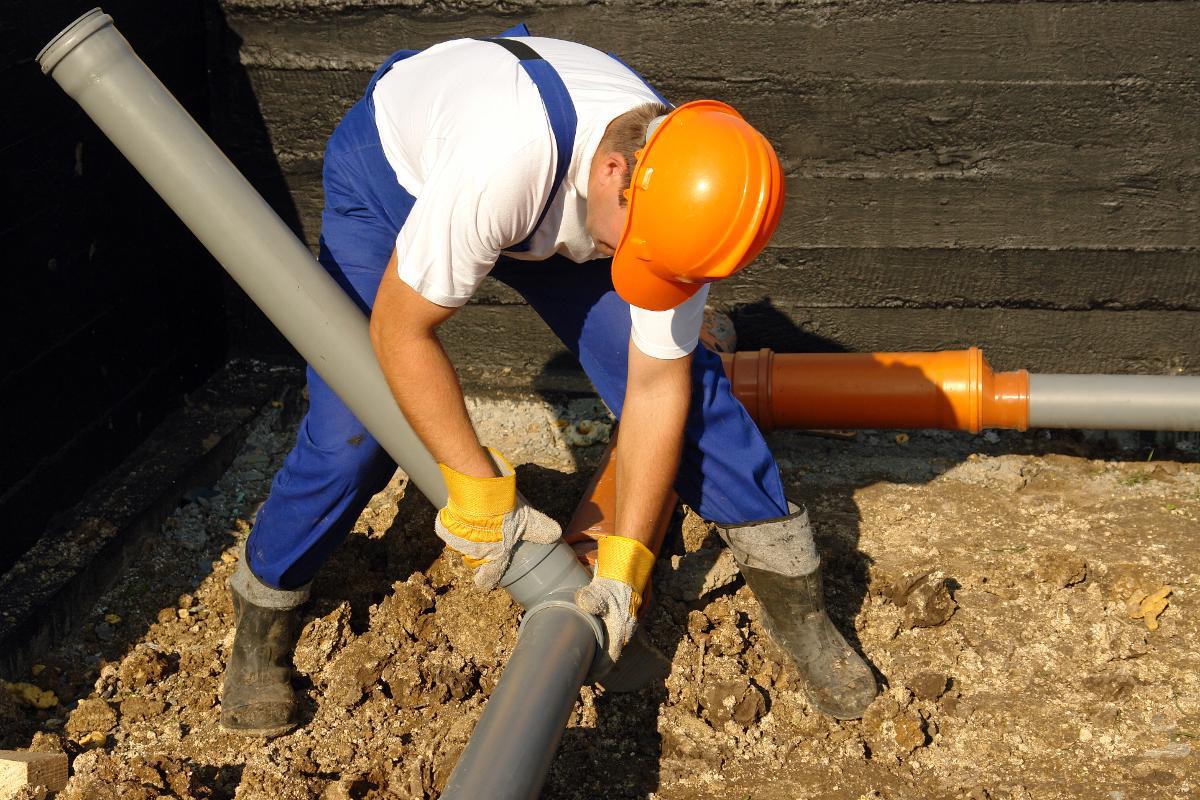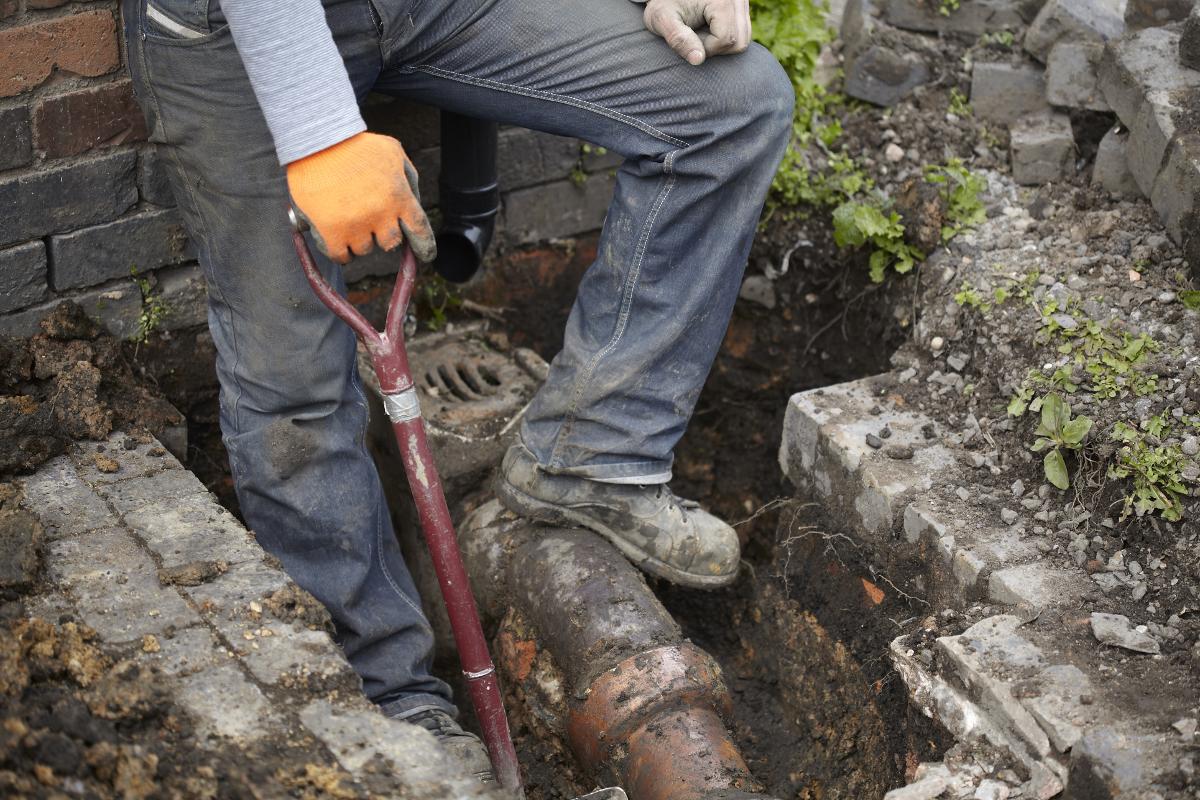 Leach Line Cleaning
Overtime sludge can build up in the leach lines or distribution lines of your septic system. Your leach lines have perforations in the bottom of the pipe for the effluent from your septic tank to drain through. Overtime a layer of sludge can build up in the bottom of the pipe causing water not drain properly out of the septic system. Jetting in conjunction with a vac truck can flush and remove that sludge from these lines therefore helping to restore drainage and possibly extending the life your septic system. This option is not a fix all for all septic systems. There are many variables on age and condition of your septic system to whether or not this option can work for you. Please call for more information and consultation if you think leach line cleaning may be beneficial to your septic system.
Sediment Removal
Pipes for floor drains and catch basins can build up with dirt, sand, and debris, overtime. Jetting is a good method for removing these items from the pipes. The high pressure water in conjunction with good flow water can loosen the sediment, turning it into a slurry, to then move it out of the pipe.
Above are some of the many drain cleaning options we offer. Please call if one of these options can work for you. We service most of the Southern Tier including Cattaraugus, Allegany, Chautauqua, and Southern Erie counties.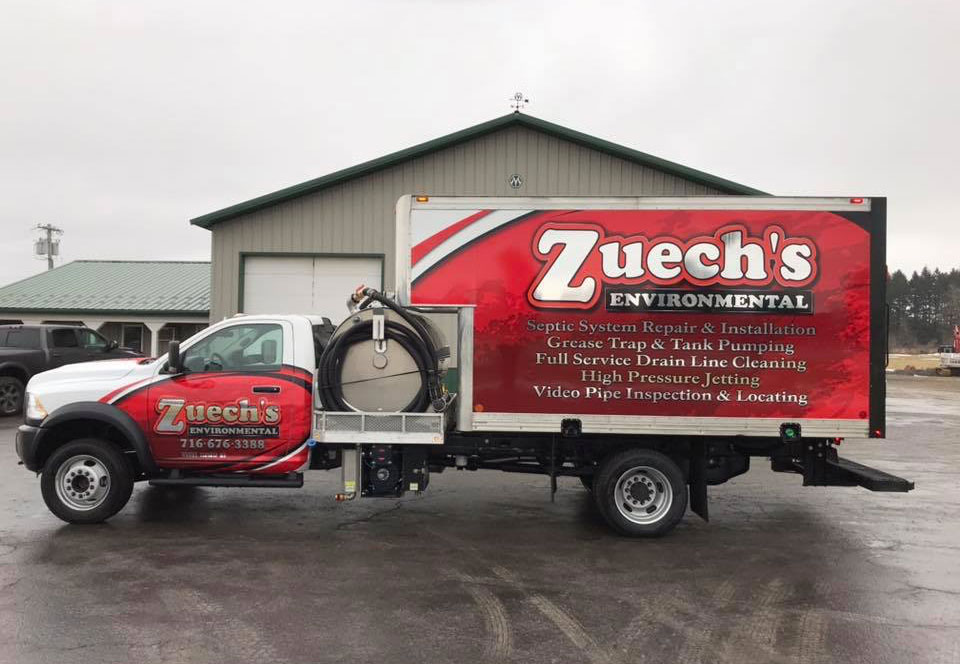 This is our new jet/vac truck that we have been assembling late fall/early winter 2018.  It has a 65HP Kubota powered jetter and 450 gallon vacuum tank which is capable of cleaning 3" to 24" diameter sewer pipes and culvert pipes.
Being a family operation the
Zuech's
take a lot of pride in the fact that they are the best in the business in performance and reputation. Customer satisfaction is our main goal. We pride ourselves in giving people the best product and service knowledge for their money spent.
© 2023 Zuech's Environmental Services, Inc.
Franklinville, NY
No information, photos, files, or other material found on this website may be copied or used without the express written permission